2018 CIA Final Scientific Program and Schedule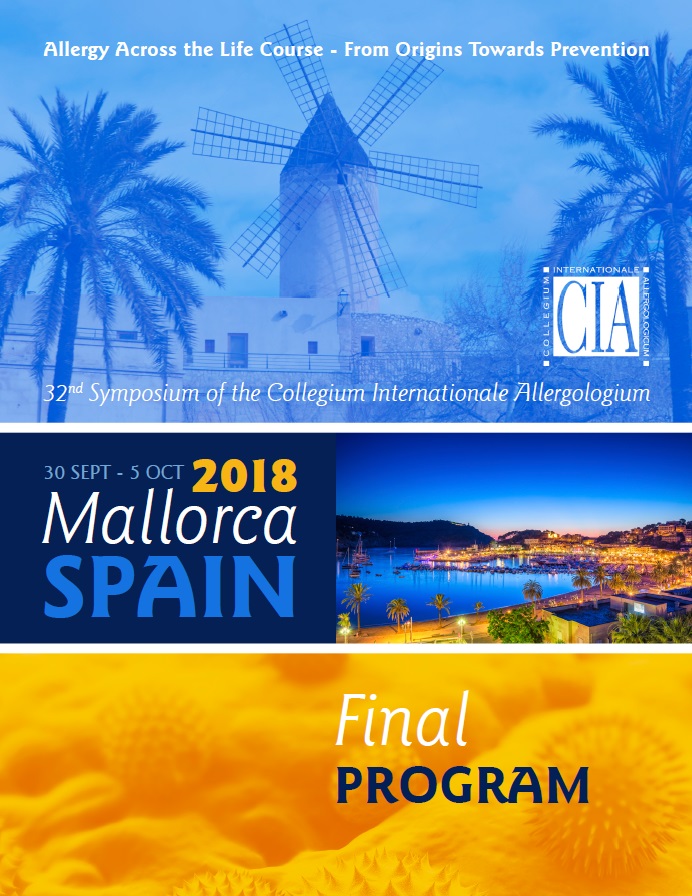 Relaxing Lecture

Dr Andreu Veá
Monday, 1 October 2018

Andreu Veá is the founder and current President of the Internet Society (ISOC¬ES) and is the only European to be selected to serve on the advisory board of the Internet Hall of Fame.

After his doctoral dissertation thesis on the technology, history, and social structure of the Internet (which for 8 years was one of the top 25 most downloaded, 260,000 copies), he was invited by Vint Cerf (one of the "fathers of the Internet") to continue his original research at Stanford University (California, USA), from which he launched the international research program WiWiW.org.

Mr. Veá is known as "The Internet biographer" after his book "How we created the internet" and in recognition of his support for the internet, this year, Mr. Veá has received a lifetime achievement award by The Spanish Internet society.

Dr. Veá has a very interesting and unique profile, being a seasoned Spanish engineer from Barcelona, turned into a historian of science and technology (at Stanford) who is passioned by the origins of our local scientists, innovators, and pioneers such as Ramon Rull, Fray Junipero Serra and others, whose under-reported importance in history will be combined with the newest technologies that are changing our lives nowadays, within an inspirational live-changing keynote that shall not leave any of us indifferent".
Carl Prausnitz Lecture

Stephen T. Holgate, MD
Wednesday, 3 October 2018

Stephen is MRC Professor of Immunopharmacology at the University of Southampton. After qualifying in Medicine in London, he pursued a research career on the mechanisms of asthma and allergy involving a wide range of different approaches. He has a particular interest in the toxicology of air pollutants and the roles of viruses and allergens as drivers of airway inflammation and remodelling. His work has resulted in over 1000 peer reviewed publications and an h index of 151. He has been President of the British Society for Allergy and Clinical Immunology, the British Thoracic Society and is currently President of the British Association for Lung Research and the Collegium Internationale Allergologicum. He has been Chair of MRC Population and Systems Medicine Board, the MRC Translational Research Group, Member of MRC and NERC Strategy Boards and Chaired the Clinical, Health and Biological Sciences Main Panel of the REF2014. He is a Trustee of the British Lung Foundation, Cancer Research UK and the Kennedy Trust. In 2003 he cofounded Synairgen, a drug discovery company for respiratory disease and currently chairs the Defra Hazardous Substances Advisory Committee. His contributions have been recognised by a number of awards including The King Faisal International Prize in Medicine and the J Allyn Taylor International Prize in Medicine. He was a Founder Member of the Academy of Medical Sciences, served on its Council and founded the Clinical and Veterinary Section of the Academie Europea. In 2011 Stephen was awarded CBE in recognition of his contributions to clinical science.
Paul Kallos Lecture

Fiona Powrie, FRS
Thursday, 4 October 2018

Fiona Powrie is Director of the Kennedy Institute of Rheumatology, a basic and translational inflammatory sciences centre at the University of Oxford. She gained a PhD in immunology from the University of Oxford and then moved to the DNAX Research Institute in Paulo Alto. She returned to the University of Oxford in 1996 as a Wellcome Trust Senior Research Associate and she was the Sidney Truelove Professor of Gastroenterology and Head of the Translational Gastroenterology Unit from 2009-2014. Fiona's research has identified the functional role of regulatory T cells in intestinal homeostasis and established the cytokine IL-23 as a therapeutic target in chronic intestinal inflammation. Her current interests include characterisation of the interaction between the intestinal microbiome and the host immune system and how this mutualistic relationship breaks down in inflammatory bowel disease, arthritis and cancer. Fiona received the Ita Askonas Award from the European Federation of Immunological Societies for her contribution to immunology in Europe and the Louis Jeantet Prize for Medicine in 2012. She was elected a Fellow of the Royal Society in 2011, EMBO in 2013 and the Academy of Medical Sciences in 2014.
Oral Abstract Sessions
Highly scored abstracts will be placed in Oral Abstract Sessions on 1, 2, 3, 5, and 5 October and will take place at the Gran Meliá Convention Center.
Poster Sessions
Poster Sessions will take place from 15:00 – 17:00 on 1, 3, and 4 October, at the Gran Meliá Convention Center. An assortment of wine, cheese and other refreshments will be served. Poster presenters will stand next to their posters during assigned sessions and be available for questions and discussion.
"Life in Science" Breakfast Discussions
These sessions are geared towards young scientists at the beginning of their career. Sessions will be in an informal session where an eminent scientists will share with young investigators some of what they have experienced and learned in their "Life in Science." Space is limited; sign up online during the registration process.